Toll Free 877-926-3748
Email [email protected]
Fax 775-403-2243
Midwest:
85 Eisenhower Ln South, Lombard, IL 60148 (877) 926-3748
(85 Eisenhower entrance is behind 87 Eisenhower entrance)
West: 1838 Frazer Avenue, Sparks, NV, US, 89431 (877) 926-3748
Eastern: 59A Murray St, Rahway, NJ 07065 (877)926-3748
Virtual Tour:
Correspondence: 
For all U.S. warehouses contact our East Coast office at:
59 Murray St
Rahway, NJ 07065
Shipping Information:
Free ground shipping for orders of $349.00 or more in 48 U.S. States.
This offer includes everything except:
Large carpet cleaning wands that come in an oversize box – $45 in the 48 states.
Rotary Extractor Tools like RX-20 – $80 in the 48 states.
Carpet Cleaning Portables – $150 in the 48 states.
Note: When many multiple items that don't ship free are combined, our online store software will use an algorithm to reduce the shipping cost automatically at check-out. Orders that are too large for FedEx, UPS & USPS will ship by a trucking company. If the delivery address is not a commercial address, an additional delivery charge will apply.
If you need Express Service (Next Day Delivery Anywhere), call Toll Free (877) 926-3748. Outside of US (775) 825-8809.
Shipping time is in business days and does not include weekends & holidays.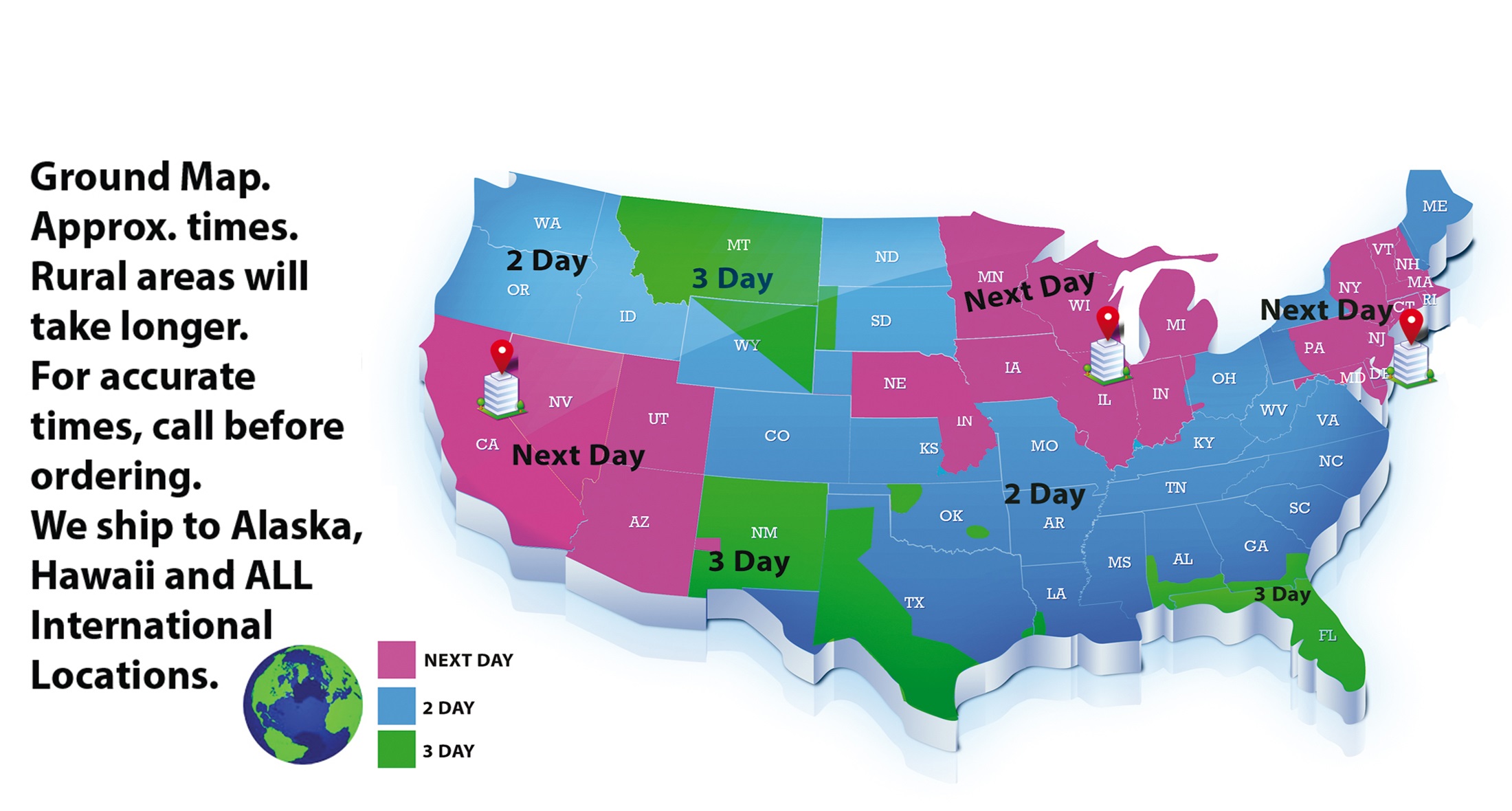 No products were found matching your selection.