"If you're walking down the right path and you're willing to keep walking, eventually you'll make progress."  Barack Obama
Team goal:  Have the ability to play baseball for our High School (1 to 2 years away for most of us – ahhh… time is flying).
Things we need to do to accomplish the above goal:
1)  We need to have the desire to play baseball and perform above average.  Above average means going for the catch that seems impossible.  Above average means believing we can be on base at every bat.  How you program your mind is how you will perform.
2)  Practice does make perfect.  Practicing at every practice as it was a game.  Pushing yourself to get better.  Learning from your mistakes in practice and games (hopefully only from practice) and not to repeat those mistakes ever again.
3)  Practice regularly. If you can't come to practice, you won't come to play on game day (in fact, you will be asked to leave the team – by not showing up for practice indicates your desire to succeed ((Of course, money and time should never be the reason.  I will always be here for you when your family can't bring you 771 2115 Taf))).  Play by the basic principle that "The harder you work, the luckier you get."
4)  Learning to control your mind from negative thoughts.  Convert negative thoughts to positive thoughts.  Like, "I'm going to learn from this and get it next time".  Encouraging your team mates to think positive and helping them to think positively (lifting their spirits).  Never giving up.
5)  Never being lazy – and never playing when you can't do your best.  Playing like a winner and doing nothing else than your best.
6)  Know that like real life, baseball is a battle between you and the defense/offense.  Every time you are up to bat, it is your job to win against the pitcher and fielders.  When you are pitching, it is a battle between you and the batter and you have to do what it takes for you to win.  When you are fielding, it is a battle between you and the batter.
7)  We all have things in our lives that we need to leave behind when it is practice time or game time.  Leave thoughts that are not related to your success in baseball behind you when you come to practice or for games.
8)  Being on the team is a privilege that you have earned and need to keep earning.  If the coaches notice you are not giving 100%, you will be given a warning.  To accomplish your goal to play High School Baseball, you need to give your 100% starting today.  Not that you won't be successful in something else.  You will.  You'll just have to find what it is.
9)  Respecting your team mates and being truly their friend.  Being with them in good times and bad.  Especially bad.
10)  Lastly, know that winning isn't everything, but the desire and the ability to give it your most to win is.
"I made a resolve then that I was going to amount to something if I could. And no hours, nor amount of labor, nor amount of money would deter me from giving the best that there was in me. And I have done that ever since, and I win by it. I know."

Colonel Sanders
 (Founder of KFC)
(The above principles are copyright of Taf Baig and the 13 U Blue Devils Team.  Please call for written permission if you would like to use them.)
Blue Devils 13 U Baseball Tournament Team.  Reno, Nevada.
Sami Baig
Carlos Godoy
Tyler Tucker
Max Richman
Coach:  Dee Dee Baig
Parents Rules of Behavior
Pre-tournament required reading: 
 

"The success of an organization are the results of the combined effort of each individual." 

Vince Lombardi
Coach Ryan:
As Tyler beats out the throw to 1st. 

"Satisfaction does not come with achievement, but with effort.  Full effort is full victory." 

Mahatma Ghandi.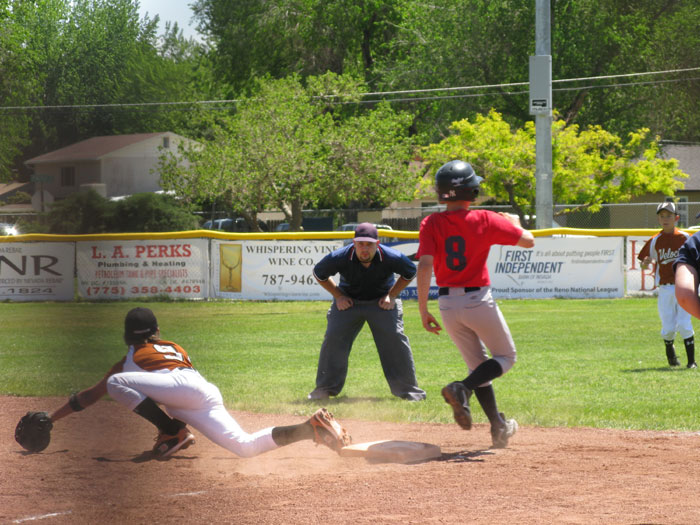 "

In the struggle for survival, the fittest win out at the expense of their rivals because they succeed in adapting themselves best to their environment." 

Charles Darwin
"The difference between a successful person and other is not a lack of strength, not a lack of knowledge, but rather in a lack of will."

Vince Lombardi
 Sami shows us a smile of confidence. 

"Confidence is contagious; so is lack of confidence."

Vince Lombardi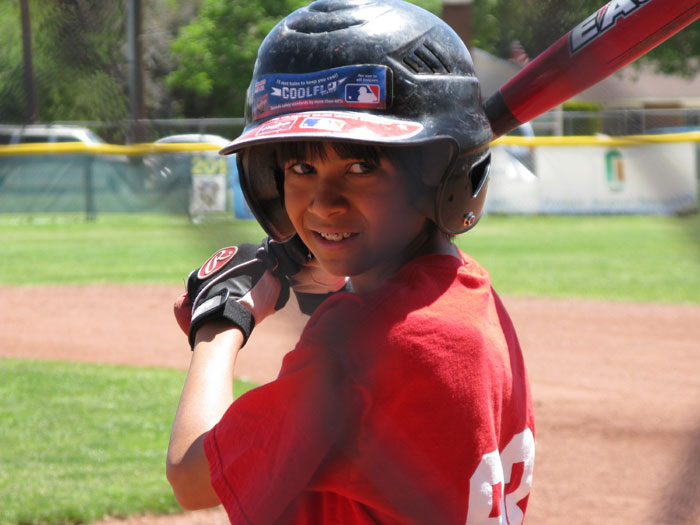 Logan shows his desire over and over again. 

"I'd rather have a player with 50% ability and 100% desire because the guy with 100% desire is going to play every day, so you can make a system to fit what he can do.  The other guy-the guy with 100% ability and 50% desire-can screw up your whole system because one day he'll be out there waltzing around."

  Vince Lombardi
 Triston shows us his hustle (2nd picture). 

"Things may come to those who wait…but only the things left by those who hustle." 

Abraham Lincoln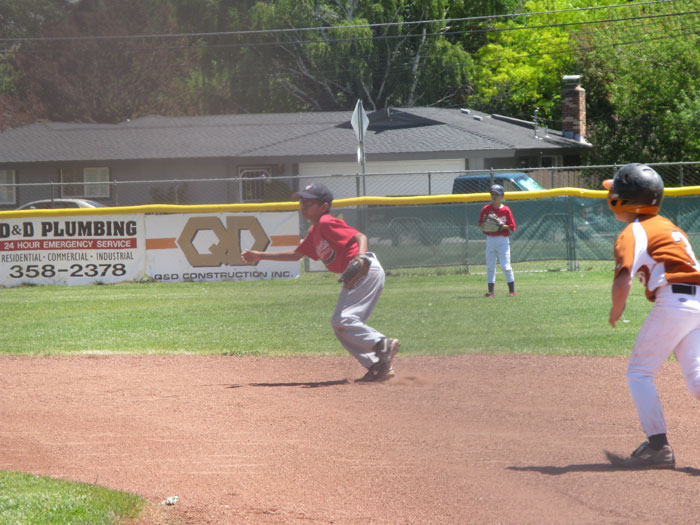 Logan comes to play everyday. 

"I come to play everyday." 

David Ortiz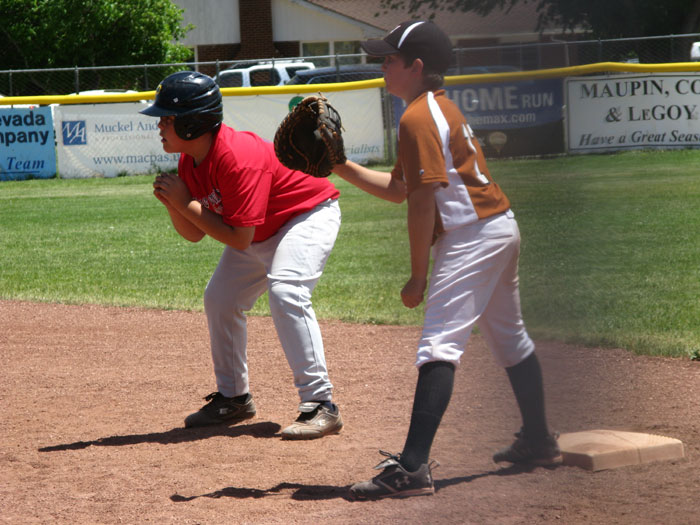 Sami lives up to Sandy Koufax and gets us out of the inning quickly. 

"I became a good pitcher when I stopped trying to make them miss the ball and started trying to make them hit it."

  Sandy Koufax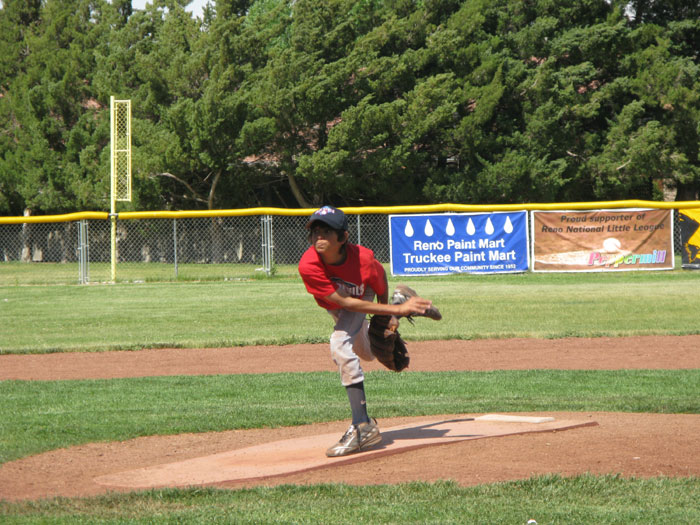 "If you're trying to achieve, there will be roadblocks.  I've had them; everybody has had them. But obstacles don't have to stop you.  If you run into a wall, don't turn around and give up.  Figure out how to climb it, go through it, or work around it."  Michael Jordon
"It's easy to have faith in yourself and have discipline when you're a winner, when you're number one.  What you got to have is faith and discipline when you're not a winner."

  Vince Lombardi
Just For Laughs.
Learn the art of self confidence and you will learn to overcome anything.  Self confidence needs to come from within – not your parents or coaches.  If you want it bad enough, then you will achieve it.  Watch the videos below and see how some of the most ordinary people accomplished extraordinary things.
| | |
| --- | --- |
| | |
| Doing what you believe to be right, even if others mock or criticize you for it. | Governing your behavior based on what other people think. |
| Being willing to take risks and go the extra mile to achieve better things. | Staying in your comfort zone, fearing failure and so avoid taking risks. |
| Admitting your mistakes and vowing to learn from them. | Working hard to cover up mistakes and praying that you can fix the problem before anyone is the wiser. |
| Waiting for others to congratulate you on your accomplishments. | Extolling your own virtues as often as possible to as many people as possible. |
| | Dismissing compliments offhandedly. Oh that prospectus was nothing really, anyone could have done it. |
I grew up playing cricket and soccer.  No matter the sport, the principles remain the same.

I tried to remove the bad word, but it didn't work.  Then I thought that it would be a good thing to show you what kind of words we just don't use.  A clean mouth is a healthy mouth.

No matter how many times you fail.  Never let anyone convince you that you are a failure.  Learning from your mistake is how we all succeed.
Want to join our team?  Get more information?  Come to a tryout?
Telephone number (775) 771-2115
Team moto:  If you think you can, you can!
You can access the Blue Devil Website for all

teams here:

  https://renobluedevils.com/
No products were found matching your selection.