Reversing Inflation for Back to School - 8% off - even on sale price

Magic Wand will help you with your business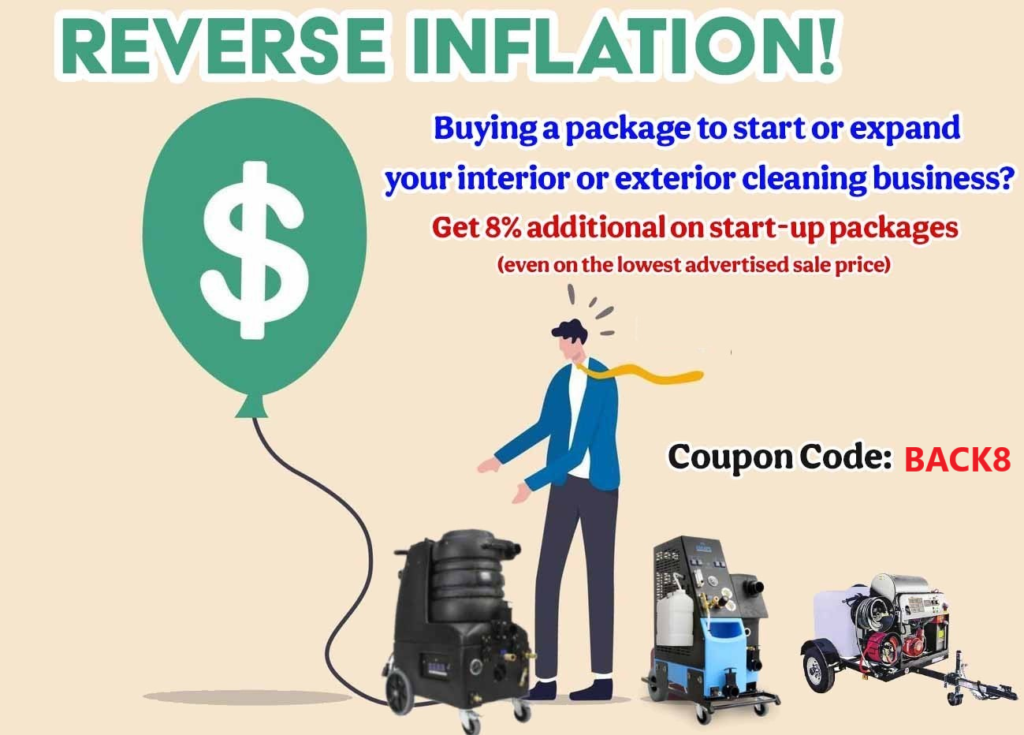 Buying a package to start or expand your interior or exterior cleaning business?
Magic Wand is here to help. We have IICRC Certified Instructor and Carpet Cleaning Technicians on staff to guide you in making the right choice.
Packages start as low as $1100 and go up into tens of thousands. But, we will help you with picking out a package that will not just cost you money but will make you more money in the long term by saving you money in labor, repair, etc.
Get pre-inflation price with
an additional 8% roll back discount.
Coupon Code: BACK8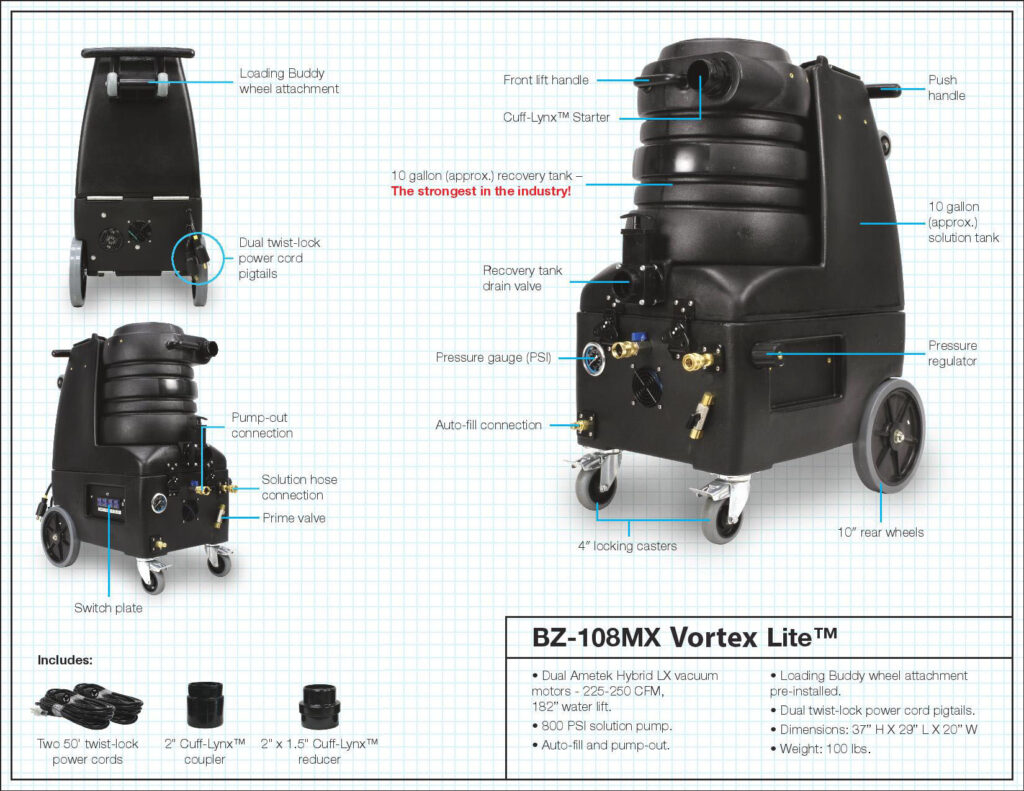 - Three exclusive Mytee LX Vacuum Motors – outputting 350 CFM and 17.5 in. Hg


-

Auto-fill and automatic pump-out


-

12 gallon solution and recovery tanks


-

3.5 GPM stainless steel pump-out – making this ETM a powerhouse for flood restoration


-

1,200 PSI adjustable solution pump (regulated to 1,000 PSI)


-

Chemical metering


-

Weighs only 190 lbs!™
-

F200 Lint Hog™ In-line Filter – (Retail Value $119)


-

7 qt. Big Mouth™ Bottle for chemical injection


-

2″ x 2.5″ Cuff-Lynx™ reducer


-

2.5″ x 2.5″ Swivel Cuff-Lynx™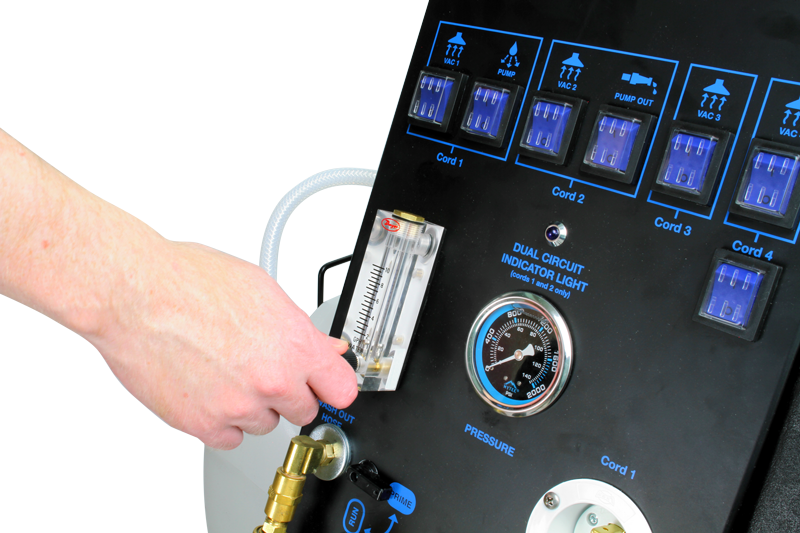 FREE BONUS WITH PACKAGES:
Educational Links For Cleaning - Videos- Books- Price lists -Invoice template - Spread Sheet Look at all this stuff you get with your starter packages for free from Magic Wand Company.

Discount even on Sale items!


Magic Wand Company is your partner in controlling inflation costs.

Sale is during the specified period only. Discounts can not be used for prior or future sales. Hurry,