WASTEWATER COMPLIANCE PACKAGE TO SANITARY SEWER. That also converts your power washing trailer to a powerful carpet cleaning, tile and grout cleaning machine!
So, you can be the master of cleaning all surfaces – not only outdoor but also indoor!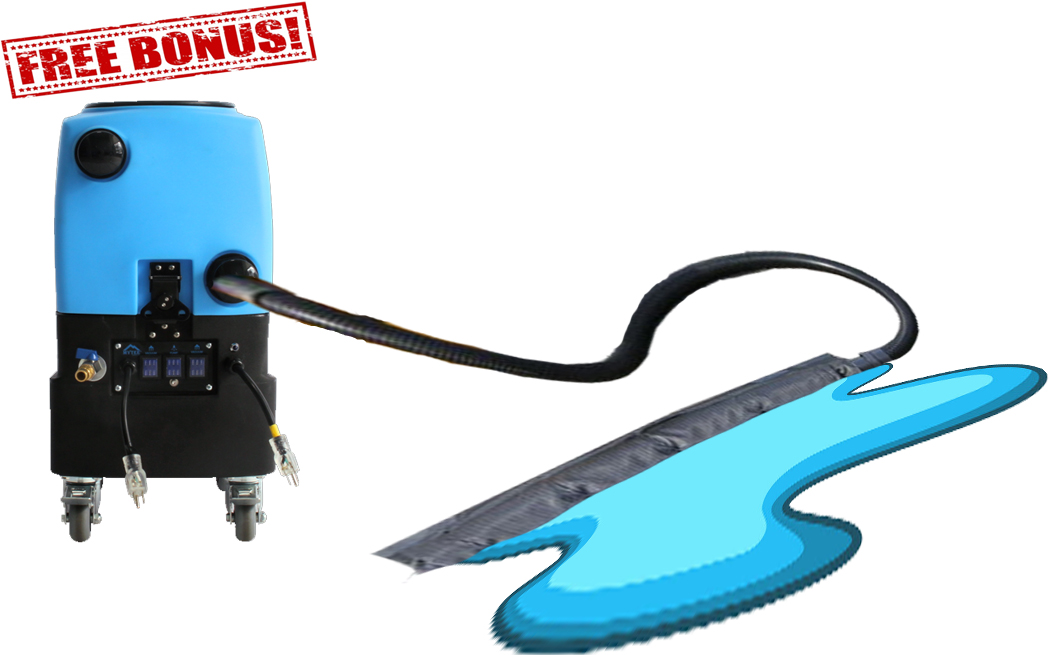 Features:
7 gallon tank
Dual exclusive Mytee Ametek Hybrid vacuum motors
225-250 CFM
182″ water lift
Pumps out at 3.3 GPM (Optional pump outs available up to 35 gpm)
Float shut-off valve, auto pump-out
Durable roto-molded polyethylene housing that resists rusting and denting
Circuit locator indicator light
Lightweight unit at 40 lbs. allows anyone to carry this unit virtually anywhere
3″ locking casters
Water arch vacuum: Flexible hose with holes for water pick up. Blocks off water from flowing to storm drains or to places you don't want water to flow to.
Includes:
Dual 25′ extension cords
Water arch vacuum
50 foot blue vacuum hose
1-

H110V 2″ to 2″ Female Vinyl Cuff-Lynx Coupler Reducer

1-

H141V 2″ to 1.5″ Vinyl Cuff-Lynx Reducer

1-

H136V 2″ to 2″ Male Vinyl Cuff-Lynx Coupler
Pressure washer, garden hoses shown in video for illustration purposes only.