EDIC Endeavor 9000I-HSH Package
– Multi- Purpose Extractor for Hard Surfaces, Grouted Tile, Carpet, Upholstery, and Touchless Bathroom Cleaning.
– 13 Gallons, 8.4 Diameter Infinity Vacuum, 673 Air Watts.
– Adjustable 70-1200 PSI Pump, With Auto Fill/Dump, With 2000 Watt Heater.
– Includes: Carpet Wand, Tile & Grout Wand and 25 ft Vacuum & Solution Hose in a Neat Sleeve.

No matter what the surface type is, or where it is located, it can be easily reached, cleaned, and restored by the new Endeavor multi-surface cleaner. Finally there is one compact and powerful solution for heated carpet & upholstery extraction, hard surface restoration, and touch-free restroom cleaning. With a unique upright, ergonomic design for easy transport, durable construction, and user-friendly operating features, the Endeavor is the perfect cleaning tool tailored to fit each unique cleaning process. Productivity is key in today's competitive world, the Endeavorprovides your facility the ultimate cleaning tool to reach your maintenance goals quickly and effectively.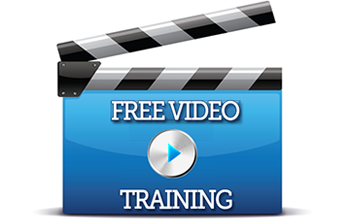 Training Videos
Free With Package:
Steps of Carpet Cleaning
Spot and Stain Removal
Tile and Grout Cleaning
Marketing Principles
(See Entire Video Free Now! We are making this available for people interested in this package to see the high quality of education that is included free with this package)
Marketing That Really Works
How to Get Commercial Customers
Wood Floor Cleaning & Sealing
Free Documents With Package:
Pricing of the largest carpet cleaning company, that is ready for you to start using yourself
Excel Spread Sheet – Profit and Loss Operations – the business side of Carpet Cleaning
Upholstery Cleaning Check-list
Bonus!
Also get these Free for a limited time – Carpet and Upholstery Cleaning Books:
CARPET CLEANING TECHNICAL MANUAL

UPHOLSTERY & FABRIC CLEANING TECHNICAL MANUAL
This product listing includes carpet wand, upholstery tool and the tile wand.
FREE CHEMICAL PACKAGE W/ PURCHASE: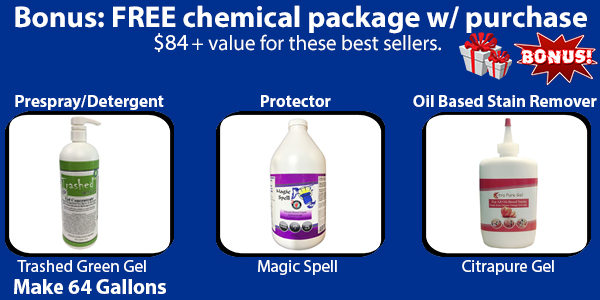 Videos:
Training Video Carpet

Training Video Grouted Tile


Parts List:
File 1:


File 2:


File 3: