The Professional's Ultimate Carpet Cleaning Package.
Mytee's 2002CS Contractor's Special Package has everything you need in a carpet cleaning package to get started as a professional carpet cleaner. It includes our popular heated carpet extractor, a 15′ vacuum and solution hose combo, and a 12″ dual jet stainless steel wand.
Our 2002CS Contractor's Special Carpet Extractor has features that set it apart from other carpet extractors on the market, like being able to run on only one power cord. This makes it much easier for you to find an adequate power source for your machine. Designed for the busy professional, the 2002CS is powerful, heated, efficient, user-friendly, and durable.
Features:
Single 3-stage LA (low amp) vacuum motor

100 CFM and 130" water lift

Powerful 120 PSI diaphragm pump
1,200-watt in-line heater with maximum 210˚ temperature to efficiently produce hot water to quickly break up grease and dirt
User-friendly high-waist switches, easy-open lid, bucket-high drain, and non-marking wheels
Durable roto-molded polyethylene housing that resists rusting and denting
Includes:
Mytee's® 8500-Hose Set: 15' crush-proof vacuum hose and high-pressure solution hose

8300-EZ 12 inch dual-jet stainless steel cleaning wand with disconnect

Clear head upholstery tool
Lot's of training and chemicals – listed below
So get the package that gives you everything you need to take on the toughest carpet and upholstery cleaning jobs. Order the 2002CS Contractor's Special™ today!
Specifications:
Body

• Roto-molded polyethylene housing




• 10″ (25.4 cm) foam-filled rear wheels




• 4″ (10 cm) locking front casters

Solution Tank

10 gallon (37.9 L) capacity

Vacuum Tank

10 gallon (37.9 L) capacity

Vacuum

Single 3-Stage Vacuum Motor




• 6.6″ diameter




• 100 CFM




• 130″ water lift

Pump

Diaphragm Demand Pump




• 120 PSI




• 1.3 GPM

Heater

REAL HEAT™ system – 1,200W
Starting out?  Read our helpful article at https://www.magicwandcompany.com/how-to-start-a-carpet-cleaning-business/
Bonus 1:
See video of all the free educational, pricing, and support you receive with this package: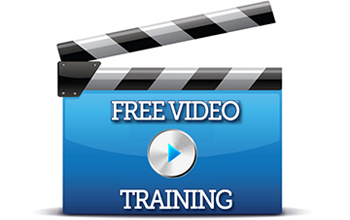 Training Videos Free With Package:
Steps of Carpet Cleaning
Spot and Stain Removal
Tile and Grout Cleaning
Marketing Principles
Marketing That Really Works
How to Get Commercial Customers
Wood Floor Cleaning & Sealing

Bonus 2:
Free Carpet and Upholstery Cleaning Books with Purchase of this machine:
CARPET CLEANING TECHNICAL MANUAL
(Digitally Delivered)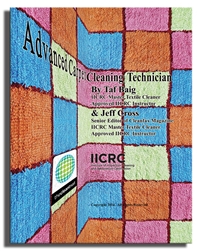 UPHOLSTERY & FABRIC CLEANING TECHNICAL MANUAL
(Digitally Delivered)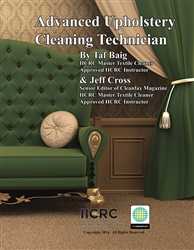 Bonus 3:

FREE DOCUMENTS WITH PACKAGE:
Pricing of the largest carpet cleaning company, that is ready for you to start using yourself

Excel Spread Sheet – Profit and Loss Operations – the business side of Carpet Cleaning

Upholstery Cleaning Check-list
Bonus 4: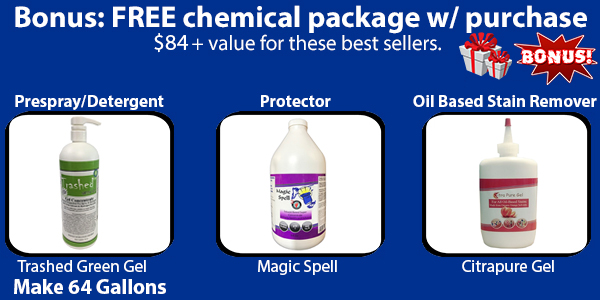 Mighty Contractors Special 2002cs