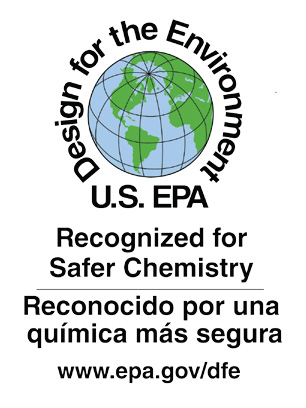 Approved by the 
EPA's DfE
 program.
Trashed Neutral is a cleaning company's "bread and butter".
It's as concentrated as a surfactant can get (1:64). That means each gallon makes up to an incredible 64 gallons ready-to-use. It cleans many surfaces with ease. Carpet, upholstery, hard floors, wood floors, glass, cabinets, decks, and even cars.
Cleaners often also sell this to their customers to help them keep their floors clean between cleanings.
Trashed Red is Neutral Heavy-Duty Pre-spray and Detergent in one!
Color free and fresh citrus smell that customers love!
When we started to make a pre-spray and detergent in one, we questioned everything. Like, why couldn't we make it neutral and boost the cleaning ability by adding solvents?
Why could it not be used on the floors?
Why could it also not work on upholstery?
Why could it not be used on all surfaces?
While probing into everything, we also brought the chemist and cleaner together, thus fine-tuning every detail. Trashed Neutral is a neutral pH pre-spray and detergent in one that does what they told us we couldn't do. It is powerful for trashed carpets, yet gentle for all. True 1:64 dilution!!! Does Not Contain Butyl!
As a pre-spray check for colorfastness 1st. Dilute 1:64 – 2 oz. in 1-gallon sprayer. 16 oz. in a regular Hydroforce (1:9) fill the rest with water. Adjustable Hydroforce, add it straight and set the dial at 1:64.
As a detergent, use 16 oz. to your 5-gallon truck mount stock. Portables add 1 oz. per 5 gallons of tank water. Boost your Trashed Neutral with our Citra-Pure when you encounter grease or olefins.
Add our Nitro to add oxygen to it – which will boost it to remove organic stains like coffee and urine. It can be used to clean Leather – as long as it is "finished leather".
Want to learn more about green carpet cleaning and don't know where to start? Read this article by Dr. Michael Berry, that will give you a full understanding.
Trashed Red
Trashed Red