Cornerhugger – The Magnetic Corner Guard that Doesn't Move!
Yellow and orange now in stock. Hurry!
*  Four (4) powerful rare earth 
   magnets hold the corner       
   hugger and grip tight!
*  Guaranteed to stay against
   any wall corner with metal
   backing!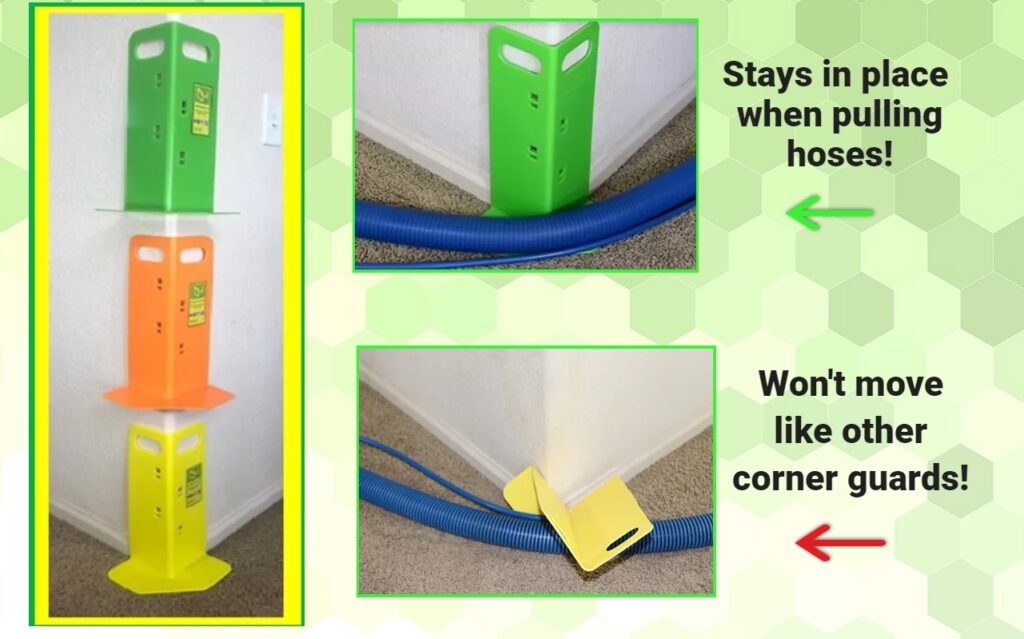 Cornerhuggers are efficient, save you time, and most of all– Customer love them!
Customer review:

  I have purchased other corner guards. None of them can compare. Very pleased at how they work.