Economical heavy duty cleaner, disinfectant and deodorizer. EPA registered as a fungicide, virucide, disinfectant, sanitizer, and mildewstat. Effective against a broad spectrum of bacteria (including MRSA), it inhibits the growth of mold and mildew and is EPA-registered for Human Coronavirus and SARS Associated Coronavirus (SARS) efficacy. Can be used for sewage and trauma cleanup. (See the label for directions.) In Canada, ask for Disinfectant Cleaner Concentrate.
PREPARATION OF USE-SOLUTION: Add 2 oz. per gallon of water, to disinfect hard, non-porous surfaces. For heavy-duty cleaning use, add 8 oz. of Mediclean Germicidal Cleaner Concentrate per gallon of water.
Features:
1- Suitable for use as a cleaner/deodorizer on non-porous surfaces that have been exposed to a sewer back-up, flooding or water damage
2- Sanitizes hard non-porous, non-food contact surfaces
3- To clean and disinfect non-porous personal protective equipment such as headgear, hard hats, respirators, etc.
4- Inhibits the growth of mold and mildew
5- Effective carpet deodorizer against odor-causing bacteria for home, institutional, industrial and use
6- Kills common household germs including Pseudomonas aeruginosa (Pseudomonas), Staphylococcus aureus and Streptococcus faecalis, Human Coronavirus, Influenza A / Brazil, 2009 H1N1 flu virus, and Trichophyton mentagrophytes (the athlete's foot fungus), HIV-1, Hepatitis B and Hepatitis C.
Specs
1- Form :  Liquid concentrate
2- RTU pH:  12.4
3- EPA registration no.:  70385-6
4- Appearance:  Transparent liquid
5- Flash point :  >200°F |93.3°C
6- Specific gravity:  1.01 @ 77°F (25°C)
7- Xactimate:  WTRGRM
8- Legend Rewards: 400
Reviews:
"Our company likes to use the Mediclean Germicidal Cleaner Concentrate for doing carpet cleaning where there has been some water damage. We really like the smell and it really does a good job in helping to disinfect the carpet. Clients usually call us if they fear that their carpet has mold or other fungi because of the odor. This disinfectant really does the trick and always satisfies our customers." –Rick Smith, Rick Smith's Carpet Cleaning, Clayton, NY"
"We use Mediclean Germicidal Cleaner Concentrate in a wide variety of residential and commercial structures. We stock this product on our 48 ft. Emergency Response Trailers throughout the U.S. to be used on numerous jobs. Typically treat any/all surfaces from all sorts of losses, including sewage, blood/viral or other contamination."–Chris Elliott, BluSky Restoration Contractors, Elizabethtown, NC"
"We use Mediclean Germicidal Concentrate on all our mold jobs and category 3 jobs. We use 8 oz. of Mediclean per every gallon of water and increase it to 10 oz. per gallon for really bad sewage backups."  –Guillermo Dominguez, Blue Team Restoration, Houston, TX"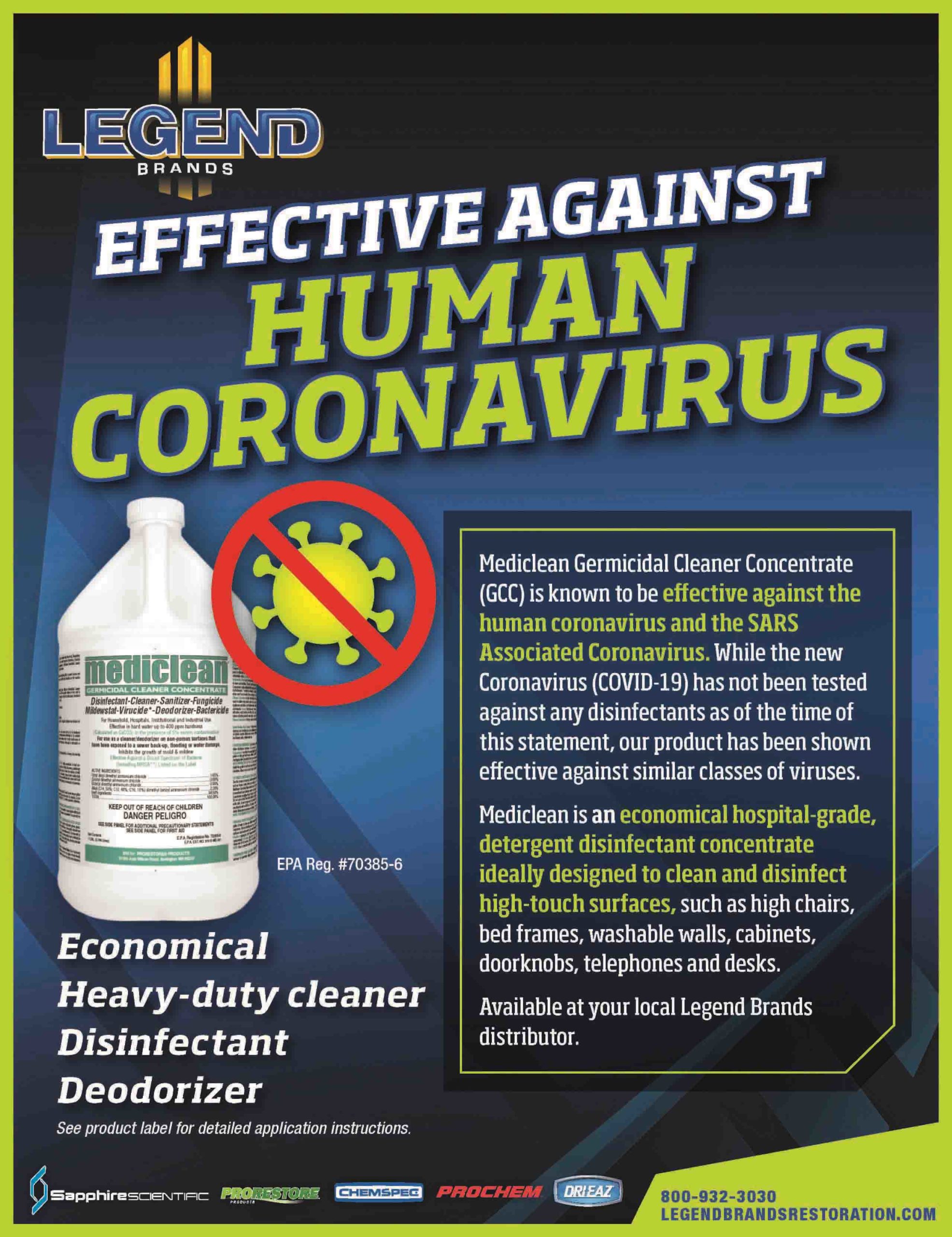 Spec Sheet: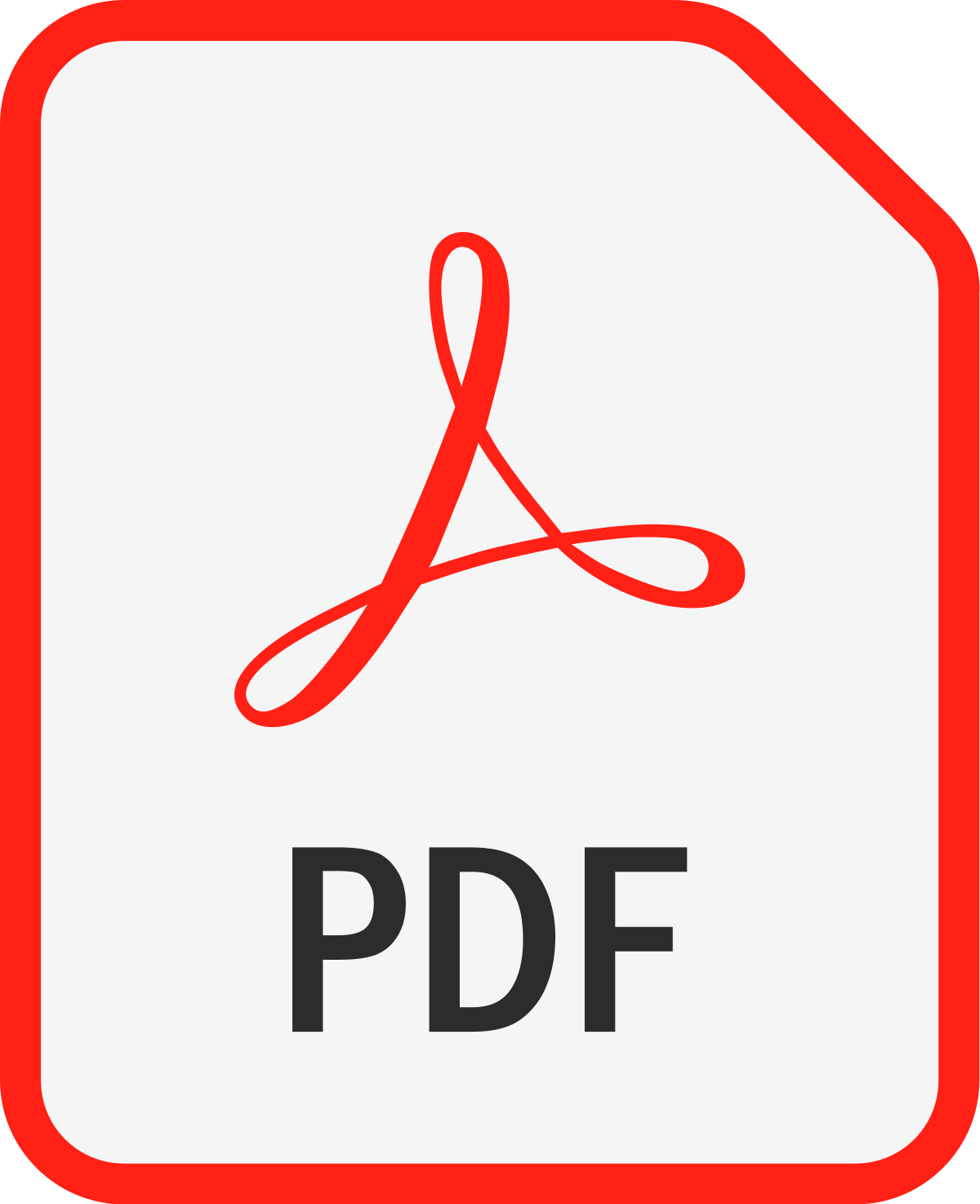 SDS Sheet