Hydro Fog  3 gallon motor-powered high volume low micron adjustable cold fogger.
This is the original Hydro-Fog.  Not a cheaply made look alike.
With a turn of a switch, the micron size is increased or decreased.  From 50 microns down to 5 microns.
Ideal for Disinfecting air and surfaces.
Feature:
Hand-held or backpack
Power: 1200 W
Effective range: 4 to 16 ft
Tank Capacity: 3 gal
Cable length: 12 feet
Weight: 10 lbs
1-year warranty includes parts and labor. Wear and tear parts, like o'rings not covered.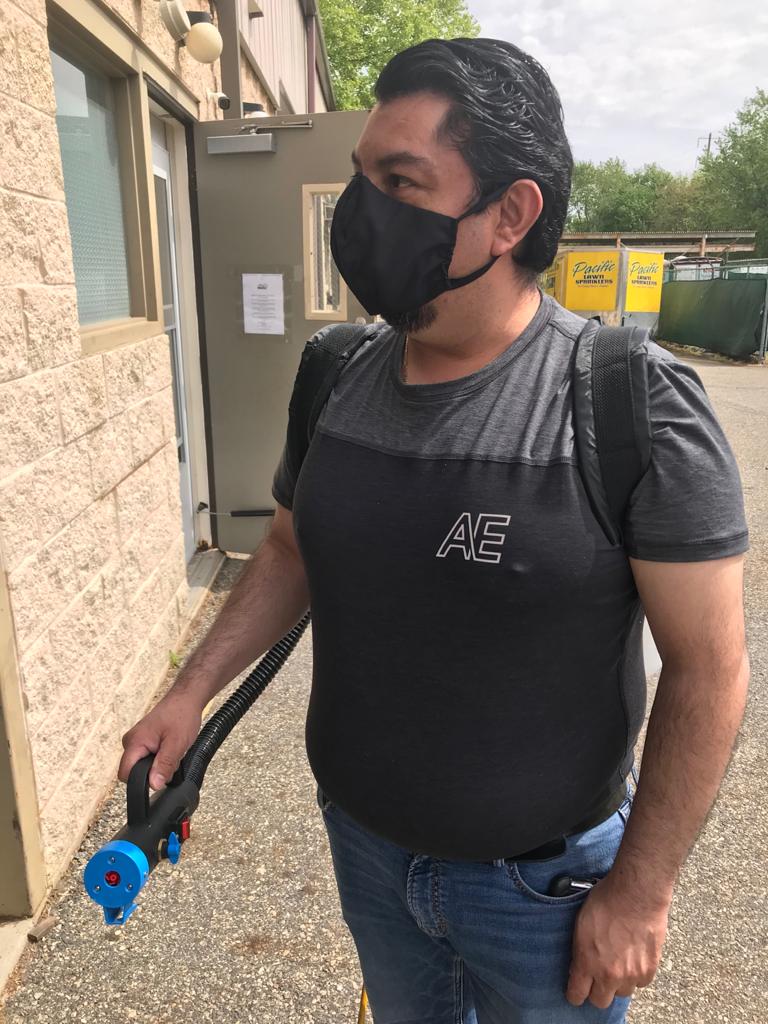 Video Manual:

Made for professional use only.
hydrofog, hydro-fog