King of Encapsulation Cleaning.
The Cimex Carpet Machine sets the industry standard for low moisture carpet encapsulation cleaning. This method of shampooing uses a polymer solution that encases or ?encapsulates? the dirt particles.
The low moisture aspect of this approach means that it uses very little water compared to the more common hot water extraction technique. As such, you can feel good about reducing waste water and ultimately operating cost. That being said, the main reason to use this machine is the science behind the encapsulation process itself.
A frequent problem with regular carpet cleaning is that extractors use a soapy detergent that leaves behind a sticky residue. New dirt particles cling to this residue left on the carpet fibers, thus causing re-soiling. The encapsulation process creates a hard crystal shell around the dirt. Said dirt is then completely removed by vacuuming. Afterwards, the dust bags are neatly discarded. This stands in stark contrast to the dumping of many gallons of dirty water.
Best delivered price on the net!
The unique Cimex triple brush system means unbeatable performance.

The Premier Carpet Encapsulation Machine. (Includes your choice of pad drivers, or white brushes)


Applications:

Commercial carpet

Oriental Rugs

Carpet restoration

Residential Features and Benefits

Deep

cleaning Planetary action,cleans all sides of the fiber in a single pass

Capable of cleaning 2,000 – 3,000sq.ft. of commercial carpet per hour

Non fatigue operations, no kick action like single head

Unique planetary agitation eliminates tearing seams and edges

Floating brushes provide effective action

Reversing brush action extends brush life

Non-marking wheels for a truly professional finish

Triple brush action prevents cable snagging

Solution delivered through brush centers to reduce splashing

Non-clog solution valve for uninterrupted operation

Belt drive for quiet operation, ideal for hospitals, nursing homes and schools

Extensive range of brushes and pads available, covering all tasks from cleaning carpets or uneven surfaces to polishing of hard floors

No "bloom" rings or halo effects

Central motor for even brush pressure


The word is out! Cimex Cyclone scrubs better than any standard floor machine.


It features auto reverse to keep the brush working like new; no side torque, making it easy for anyone to use.



Also available online – Cimex Pads: (Red or Blue)
FREE 6lb jar of Atomic w/ Cimex purchase!






+ COMMERCIAL CARPET CLEANING MARKETING FREE W/Purchase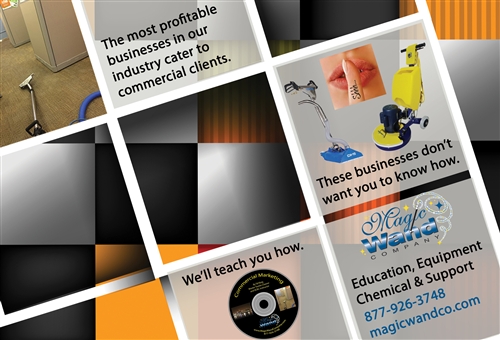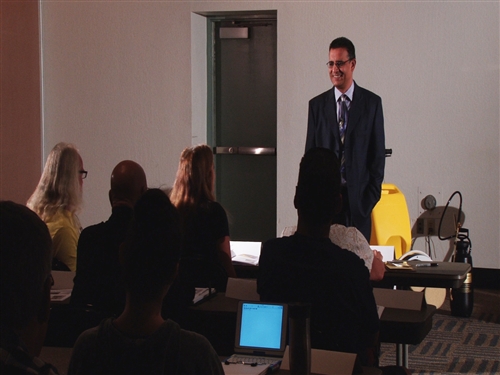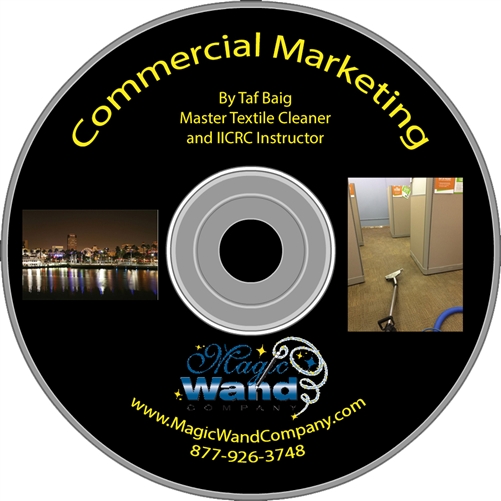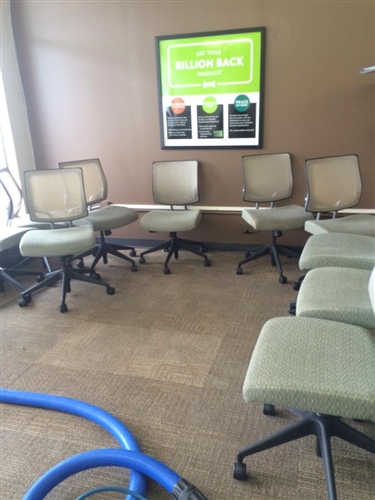 DVD $149.00
FREE W/Purchase

COMMERCIAL CARPET CLEANING MARKETING

Commercial Marketing.
For anyone who would like to get a boat load of lucrative carpet cleaning accounts, this dvd is a must have. Easy simple

3

step

approach

. You will be trained and ready to go after watching this class. Chemistry, equipment, estimating, proposal, defining the customer and how to find that customer. Maintenance programs to create steady income. Add-ons like partition (cubicle) cleaning, and a lot more. Taught by Taf Baig, Master Textile Cleaner and IICRC Instructor, "who has been there and done that". Covered topics:

Prospecting for the right customer


Building a route the




3

steps

explained what you will clean

Pricing


Contracts


Keys to getting the key to the building


Insurance


Methods of cleaning


Machines and systems


Chemicals


Carpet tiles


Wool in executive suites


Your new best friend


Name branding your company


Discipline with a schedule



Estimate sheet, and more


Why everyone needs this:

You can go years and spend thousands of dollars trying to find a system that works. But, all that will do is bring you to this system that works. So, save yourself the money and headache and get this DVD and start on the right foot right away!




Learn more:


Slide show
video.