Magic Wand ATP Meter- self calibrates, eliminating the need for manual calibration!
Any person involved with cleaning and sanitizing in any way must own an ATP meter.  There is no better way to verify the disinfection of microorganisms.
This ATP meter tests bacteria can be used everywhere! Easy to operate.
No calibration needed.  It calibrates automatically each time before use.
CE certified.
Technical Parameters:
1. Large screen clear LCD display
2. Detection accuracy: 5 × 10-18mol / ATP
3. Detection range: 0 to 9999 RLUs
4. Detection time: 15 seconds
5. Detection error: ± 5 RLUs
6. Operating temperature range: 41 ° F to 104 ° F
7. Operating humidity range: 20-85%
8. ATP meter recovery rate: 90-110%
9. Detection mode: RLU, coliform screening
10. The number of result limits that can be set: 250
11. 2000 memory storage
12. Automatically judged qualified
13. Automatic statistical pass rate
14. Built-in self-calibration light source
15. Boot 30 seconds self-test
16. With RS232 interface (with USB interface), can upload results to PC
2 swabs (cartridges), transfer cable, the manual, and luxurious leather cover with carrying strap included.
Don't fall for an inaccurate knock off. Go with the reliable Magic Wand ATP meter.
One year warranty. Parts and labor.
What is an ATP meter?  According to the Wikipedia.
"ATP is a molecule found in and around living cells, and as such it gives a direct measure of biological concentration and health. ATP is quantified by measuring the light produced through its reaction with the naturally occurring firefly enzyme luciferase using a luminometer. The amount of light produced is directly proportional to the amount of ATP present in the sample.
ATP tests can be used to:
Control biological treatment reactors
Guide biocide dosing programs
Determine drinking water cleanliness
Manage fermentation processes
Assess soil activity
Determine corrosion/deposit process type
Measure equipment or product sanitation"
Download APP To Extract Data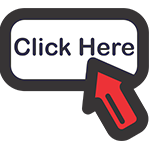 Download Manual included reference limit volume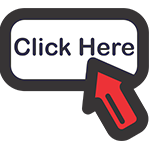 Do you need help verifying surfaces after cleaning?
Please read this article.
gauge monitor luminometer
Attention! Swabs have to be refrigerated! As soon as you get them, it is your responsibility to keep them refrigerated.